Women in Architecture
THE VALENCIA INTERNATIONAL SEMINAR
22nd May, 2015 | Valencia, Spain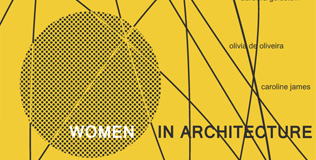 The purpose of the Valencia International Seminar is to explore ideas to mark the 40th anniversary of AD special issue on Women in Architecture.
Research shows that despite high numbers of women entering the profession since 1975, top positions are still mainly held by men. 
To mark the 40th anniversary it is intended to contact 100 women and 100 men in different countries to ask similar questions to those that were posed to the 100 women architects in 1975 by Monica Pidgeon and her team. The results will be used in the March 2017 issue of AD that is being planned.