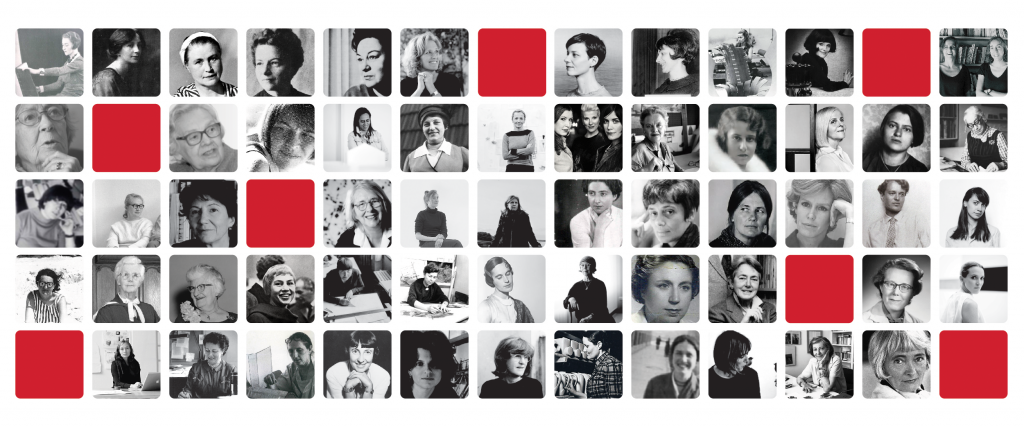 We remember that the MoMoWo project officially ended on October 19th 2018.
We wish to take this opportunity to express our gratitude and greetings to all who followed and supported us.
However, we want to continue to give visibility to women architects, civil engineers and designers, and with this goal, the MoMoWo website will remain online and if you share this address, the project will continue to spread!
What is MoMoWo?
MoMoWo - Women's Creativity Since the Modern Movement is a large-scale cooperation project co-funded by the Creative Europe Programme within the Culture sub-programme. MoMoWo is an interdisciplinary non-profit project that contributes to create European added value, as expected by Creative Europe.
From a pan-european and interdisciplinary perspective, MoMoWo considers women work within architecture, civil engineering, interior and industrial design professions of cultural and social relevance for contemporaneity. The project aims to share significant European Cultural Heritage forged by women working within the design professions, which has been to a significant extent "hidden from history". The MoMoWo partnership brings together seven institutions that are complementary one to the other and representative of the variety of European cultures.
MoMoWo highlights, reflects and debates the diverse contributions of women in the design professions, promoting their cultural and economic significance. Through this perspective, examining the role of women in these fields will broaden the design professions history and heritage, as well as fostering and safeguarding European cultural diversity.
All MoMoWo activities are designed in order to raise awareness to women's work within the design fields. As such, they have the potential to generate a long-lasting impact, strengthening social and economic roles of women, whether they're working in any given field of design or still in training. The European Database (1918-2018) will systemize and support knowledge dissemination of the life and works of European women architects, engineers and designers, following a comparative, multidisciplinary approach. Disseminating knowledge of women's creativity (from 1918 to 2018) provides a base o re-evaluate the past in all fields of design, as well as to give present and future generations of women wider professional recognition.
Three Historical Workshops, a Touristic-Cultural Guide, a Travelling Exhibition with outdoor Photo Exhibition and Catalogue publication, an International competition for MoMoWo graphic and merchandisin, and Final Symposium with two book volumes will achieve a European wide cultural dialogue on women designers.
---
Title:                      Women's Creativity Since the Modern Movement
Acronym:              MoMoWo
Duration:               48 months (20.10.2014 – 19.10.2018)
Project Leader:    Politecnico di Torino - DISEG | Emilia Maria GARDA

Scroll through the slider to find the MoMoWo Catalogue, Guidebook and the Historical Conferences-Workshops in our website