MoMoWo Symposium – 13 June 2018
MoMoWo Symposium 2018
International Conference

|

Women

's Creativity since the Modern Movement (1918-2018):
Toward a New Perception and Reception

After almost four years of successful project activities, and in accordance with the MoMoWo mission, the International Conference | Women's Creativity since the Modern Movement (1918-2018): Toward a New Perception and Reception continues to increase the visibility of creative women, to foster in Europe and beyond interdisciplinary and multicultural approaches to the study of the built environment "from the spoon to the city", and to facilitate the exchange of research results and professional practices in the fields of architecture, civil engineering and design.

Though the scope of the project is European, the scholarly and professionals communities are invited to submit papers related not only to Europe's geographical framework but also its transcontinental aspects.

The main purpose of the MoMoWo Symposium is to map the general state of research about tangible and intangible cultural heritage created by women in 100 years, in order to give a new impetus to broaden studies in Europe and beyond.

MoMoWo's Scientific Committee defined seven main topics in order to achieve a thematic balance able to provide an extensive oversight of the academic researches and professional experiences.
Dates
From Wednesday 13th to Saturday 16th June 2018
Venue
The Conference will be held in the "Lingotto" branch of Politecnico di Torino, hosted in the completely renewed buildings of the ancient FIAT car factory. The Lingotto building also hosts exhibitions of various kinds, a commercial centre with many restaurants, a music concert hall, a picture gallery, a four-star hotel.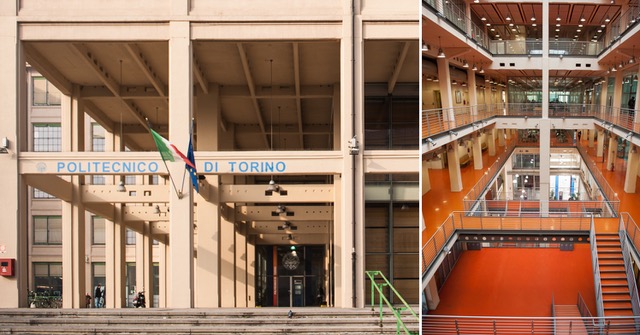 Politecnico di Torino - Lingotto Campus
Via Nizza 230, Torino, Italy
https://www.polito.it/ateneo/sedi/?sede=TO_LIN
Topics
A.

Women's education and training. National and international mappings


B.

Women's legacy and heritage. Protection, restoration and enhancement


C.

Women in communication and professional networks


D.

Women and cultural tourism


E.

Women's achievements and professional attainments. Moving boundaries


F.

Women and sustainability


Specialist Session F.

City and Landscape


G.

Women "as subjects". Documentation, methodology, interpretation and enhancement


Specialist Session G.

Design drawings
History
MoMoWo's 1st, 2nd and 3rd International Conferences-Workshops were successfully held in:
2015 | University of Leiden, Netherlands
http://www.momowo.eu/1st-international-conference-workshop-booklet/
2016 | ZRC-SAZU France Stele Institute, Ljubljana, Slovenia
http://www.momowo.eu/2nd-historical-workshop-booklet/
2017 | University of Oviedo, Spain
http://www.momowo.eu/momowos-3rd-international-conference-workshop/
Symposium Programme
PROGRAMME
DOWNLOAD
TIMETABLE
DOWNLOAD
Events Agenda
13th -16th June 2018 Conference dates
Wednesday 13th, morning Opening Ceremony and Welcome Cocktail (complimentary)
Wednesday 13th, evening 19:30 MoMoWo exhibition and cocktail at phlibero in Via Principessa Clotilde, 85 (complimentary)
Thursday 14th, afternoon Tours (complimentary, registration requested)
Friday 15th, evening Social Dinner (registration and fee payment requested)
Saturday 16th, lunch time Buffet (complimentary)
Saturday 16th, afternoon Closing Ceremony and Toast (complimentary)
Registrations
The Conference registration is free but mandatory, as the number of places is limited. Participation to the Tours is free after registration.

The fee to attend the dinner is 40 euros. Places are limited

Participation in the Tours is free after registration.
MoMoWo will be pleased to offer to the Conference attenders, Booklet of Programme and Abstract as well as printed copies of the following MoMoWo Books:
http://www.momowo.eu/travellingexhibitioncatalogue/
http://www.momowo.eu/cultural-touristic-itineraries-guide-book/
Hotel Reservations
For your hotel accommodations during the MoMoWo Symposium, the service is entrusted to:

Booking Piemonte
momowo@bookingpiemonte.it
0039- 331-9879633
0039-011-5669244
Please fill the following form to reserve your room in Turin for the MoMoWo Symposium
Italian version
http://momowo.bookingpiemonte.it/
English version
http://momowo.bookingpiemonte.it/en
How to reach us
By train
The main railway stations (Porta Nuova and Porta Susa) are directly connected to the conference site by the metro (direction Lingotto, last stop). The metro is very frequent and fast: the trip takes about 15 minutes from Porta Susa and 8 minutes from Porta Nuova.
By plane
Torino airport "Sandro Pertini", Caselle (TO).
From the airport to the city centre (i.e. Porta Nuova railway station) take the Sadem bus in front of the arrivals exit. The ticket can be purchased at the ticket machine in the arrivals hall of the airport (one-way trip € 6,50) or on board ( € 7,50). The trip lasts 50 minutes. The timetable can be found here. Once in Porta Nuova, to reach Lingotto take the metro (direction Lingotto, last stop).
Taxi from airport to Porta Nuova Station will cost about 35 €, and to Lingotto about 50 €.
Moreover Malpensa International Airport, one of the main European hubs connected to more than 120 cities all over the world, is located only 60 minutes' drive from Turin. SADEM bus company provides a shuttle service from Malpensa airport to Porta Susa railway station (it takes about 2h). Please follow this link for timetables.
By car
Motorways A6 Turin-Savona, A4 Turin-Milan-Venice, A21 Turin-Piacenza-Bologna, A5 Turin-Aosta, A32 Turin-Bardonecchia connect Turin to most Italian cities, to France, Switzerland, Austria and the rest of Europe.
Public transportation
There is a single kind of ticket that can be used on all buses and trams as well as on the metro. The single ticket costs 1,50 € and is valid for 90 minutes. A two/three-days ticket is more convenient: it costs 7.5/10 €. Three-days ticket gives also unlimited access to all the network for 72 hours from the time of validation. Tickets can be purchased at the machines in the metro stations, at kiosks and tobacconists that display the blue logo "GTT" (Gruppo Torinese Trasporti)
A map of the public transportation lines of the city centre can be found here.
Deadlines
31st October 2017              Abstracts Submission
17th November 2017         Abstracts Communication of Acceptance
17th November 2017         Template for Papers will be available
1st December 2017            Conference Programme Draft
31st January 2018             Full Papers Submission
1st March 2018                   Papers Communication of Acceptance
10th March 2018                Opening of Conference Registration
16th March 2018                Final Conference Programme
18th May 2018                     Closing of registration for audience via on-line forms and closing of social activities registration
13th June 2018                    Free download of the Booklet of Programme and Abstract of the Conference e-Book.
                                            Printed copies of the Booklet will be distributed at the Symposium.
Submissions
Selection of abstracts submitted has been closed on 17th November 2017.
Paper Proposals Report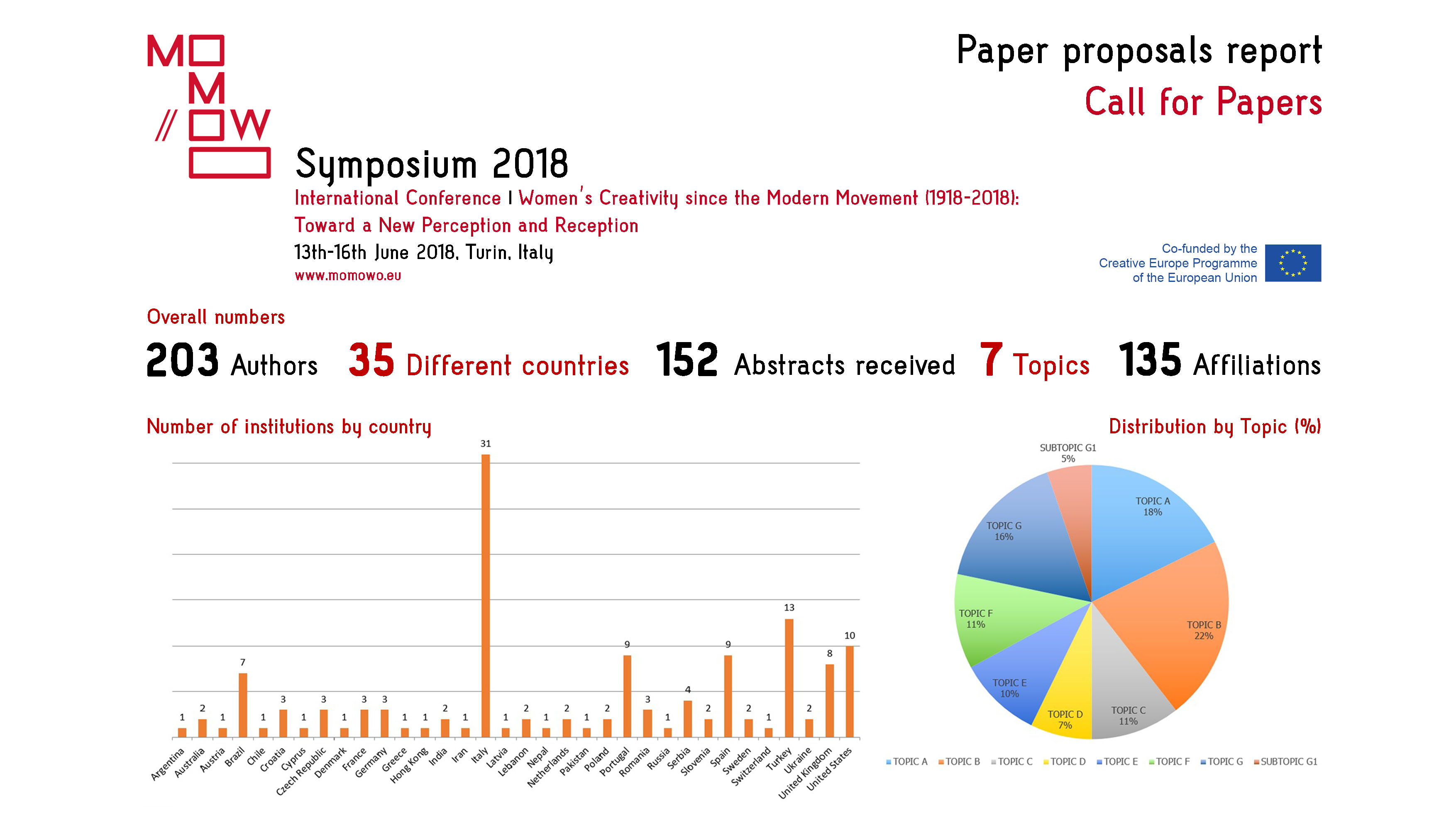 Full Papers Submission
The MoMoWo Symposium 2018 uses EasyChair as a conference management system. All authors whose abstracts have been accepted, are invited to submit a full paper for their paper presentation uploading their file on EasyChair - https://easychair.org/conferences/?conf=momowo2018
Language: English (U.K. spelling)
Rules

:

Title, max 25.000 characters including spaces and references +2 images with credits

Format:

.docx (Word file)

Template:
Guidelines for Editing Full Paper:
Selected full papers will be published as e-book open-access with ISBN by ZRC-SAZU France Stele Institute, Ljubljana
Deadline for submission of full papers is

31st January 2018

Papers communication of acceptance is

1st March 2018

All authors of the selected papers will be invited to the oral presentation
The title of the presentation will be added to the Symposium programme only if the designated presenter has registered to the conference.
If for any justifiable reason there is the need to change the designated presenter (author identified as the presenter of the paper) after the abstract has been accepted, the corresponding contact should reach out to the organising committee by sending an e-mail to momowo@comunicarch.it
MoMoWo Scientific Committee
Emilia GARDA, Caterina FRANCHINI, POLITO international coordinators
Maria Helena SOUTO, ENSILIS/IADE
Ana María FRENÁNDEZ GARCÍA, UNIOVI
Helena SERAŽIN, ZRC-SAZU
Henrieta MORAVČÍKOVA, STUBA
Sara LEVI SACERDOTTI, SiTI
Marjan GROOT, VU
Contacts
Scientific Secretary


momowo@polito.it (Caterina Franchini)