Call for Entries: Women in Architecture Awards 2018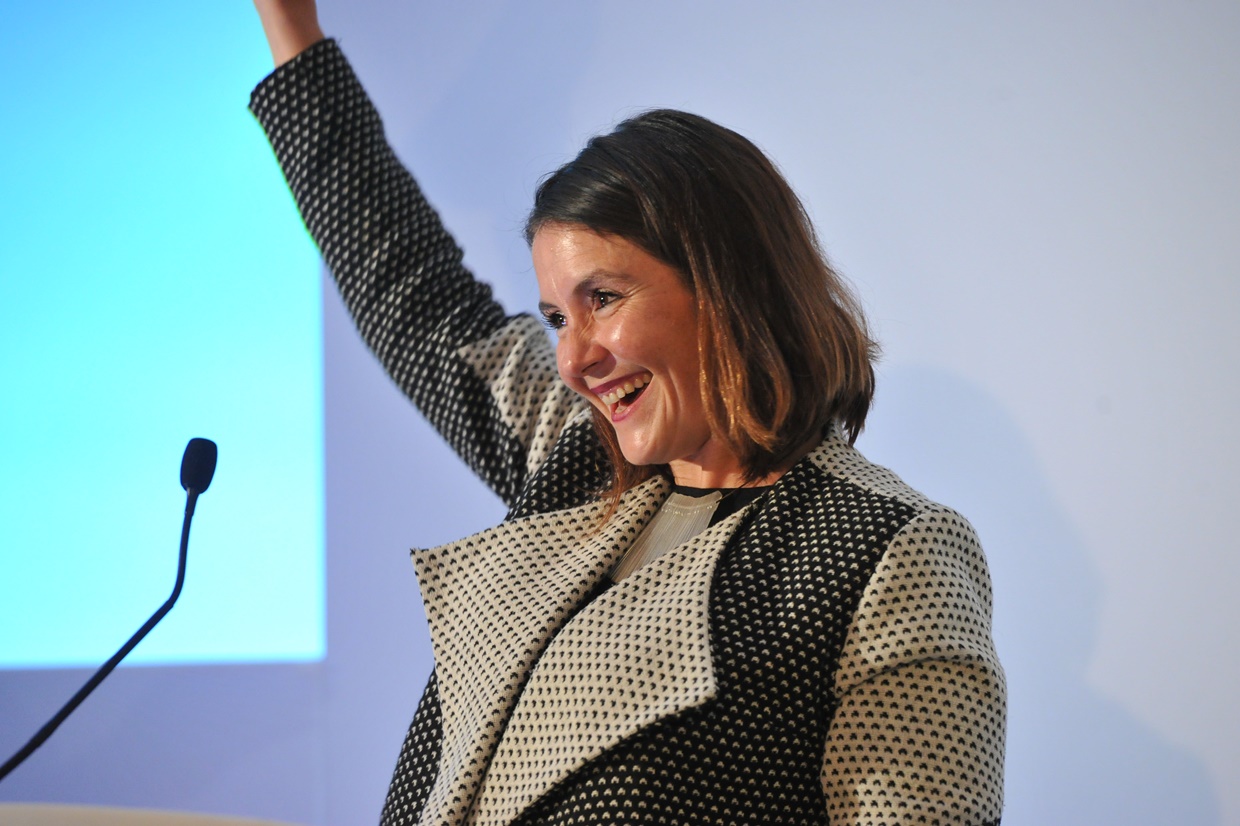 "Who is the most talented woman in your practice? Nominate her – or yourself! – for the prestigious Women in Architecture Awards by 20 November
Now in its seventh year, the Women in Architecture campaign is an annual survey, a partner programme and a series of events and awards that celebrate the best design by women architects from around the world and promote role models for young women in practice. In partnership with our sister title The Architectural Review, we seek to change the profession for the better through the Women in Architecture initiative.
Alongside our practice partners – who are making a public commitment to equality and feature on the following pages – we are working to raise the profile of women in architecture worldwide, inspiring change as a united voice of this global call for respect, diversity and equality.
Our Women in Architecture awards are a crucial touchstone, inspiring change in the profession by celebrating great design by women from around the world. The awards are cherished by our winners, our judges and our luncheon guests, who find the celebration a very special occasion, quite different from traditional awards events.
There are few star women architects with an international reputation, and even fewer known emerging female global talents. Denise Scott Brown, this year's Jane Drew Prize recipient, famously asked critics to 'write about [her] work!' rather than her 'woman's problem'. By concentrating on completed projects by women designers and commissioning comprehensive reports to inform the judges' decision, we seek to focus our attention on outstanding architecture rather than feminist debates. And the Moira Gemmill Prize's significant £10,000 reward provides a real financial boost at a pivotal moment in the recipient's career.
The reach of our awards is considerable, from global online to newspaper and radio coverage. Our winners and shortlisted entrants make the headlines, but all of the nominees are making a very real difference. We look forward to joining forces and celebrating the outstanding contribution women architects make to the wider profession.
Now we are inviting you to put forward talented women for the Women in Architecture Awards. Or you can nominate yourself!
The deadline for nominations is 20 November and it's free to enter. Winners will be honoured at a gala luncheon on Friday 2 March 2018 at Claridge's in London. Full details of how to enter can be found below.
Jane Drew Prize
The Jane Drew Prize recognises an architectural designer who through her work and commitment to design excellence has raised the profile of women in architecture.
The prize is named after the great Jane Drew, who was a spirited advocate for women in a male-dominated profession. She graduated from the Architectural Association in 1929 into a profession that was unwelcoming to women at best. She started her own practice after the Second World War, and her work played a substantial role in introducing the Modern Movement into the UK.
This year, the prize was given to fearless female icon Denise Scott Brown as she is still fighting against a culture that assigned Venturi to the canon without her. Previous winners include Odile Decq, Grafton Architects' founders Yvonne Farrell and Shelley McNamara, Zaha Hadid, Kathryn Findlay of Ushida Findlay and Eva Jiřičná.
Ada Louise Huxtable Prize
This award recognises individuals working in the wider architectural industry who have made a significant contribution to architecture and the built environment. The award is open to critics, politicians, clients and planners, or anyone influencing architectural culture.
The prize is named after architecture critic Ada Louise Huxtable, who made history by being the first full-time architecture critic at a US newspaper when she joined the New York Times, and was later awarded the first Pulitzer Prize for Criticism in 1970.
Sculptor Rachel Whiteread won the 2017 award for interrogating and materialising our psychic response to space through her artwork, exploring the universal in the particular. As critic Anthony Vidler put it, she is 'faithful to a truly architectural project'. Former Serpentine Galleries director Julia Peyton-Jones and client and architectural patron Jane Priestman are the two previous recipients of the accolade.
Architect of the Year
This annual award recognises excellence in design with an emphasis on a single built project completed in the last 18 months. Candidates must be qualified architects in their country of study. You may be running your own practice, in a small design-led practice or a large commercial firm, in partnership or a director. Joint entries are also accepted.
In 2017, Gabriela Carrillo was recognised with the accolade for the Criminal Courts for Oral Trials in Pátzcuaro, Mexico she designed with partner Mauricio Rocha. Their skilful proposal complied with strict security rules while improving transparency in the judicial process. Previous winners include: Studio Gang's founder Jeanne Gang (2016), Pollard Thomas Edwards' Teresa Borsuk (2015); Mecanoo's Francine Houben (2014); ABA founder, Alison Brooks (2013); and Michál Cohen and Cindy Walters, founders of Walters & Cohen (2012).
Moira Gemmill Prize
This award recognises excellence in design and a bright future for women designers under the age of 45, with an emphasis on achievements and completed projects. Renamed in memory of the late Moira Gemmill, the £10,000 prize fund aims to support the continuing professional development of the winner/s. Shortlisted candidates will be invited to present in person to our world-renowned judging panel (date TBC).
This year, Rozana Montiel received the prize for a series of projects – Veracruz Cancha, Común-Unidad and Tepoztlán House – demonstrating her commitment to working both sustainably and democratically with local communities. Previous winners include: Gabriela Etchegaray, co-founder of Ambrosi Etchegaray (2016); vPPR founders Tatiana von Preussen, Catherine Pease and Jessica Reynolds (2015); sole practitioner Julia King (2014); Spanish architect Olga Felip (2013); and John McAslan + Partners' Hannah Lawson (2012).
How to enter
What to include in your entry
Please download and fill in 

this form

Applicants for the Architect of the Year award and the Moira Gemmill Prize, please remember to include images and descriptions of selected projects (PDF, 10MB maximum). Please note high resolution photographs will have to be provided free of charge and usage rights granted for editorial use in connection with the Women in Architecture awards 
How to submit in your entry
Please email the above directly to: womeninarchitectureawards@emap.com
Deadline Monday 20 November 2017"
Original text taken from: https://www.architectsjournal.co.uk/news/hurry-women-in-architecture-awards-2018-close-soon/10023933.article