L'Architettura Necessaria di Laura Galucci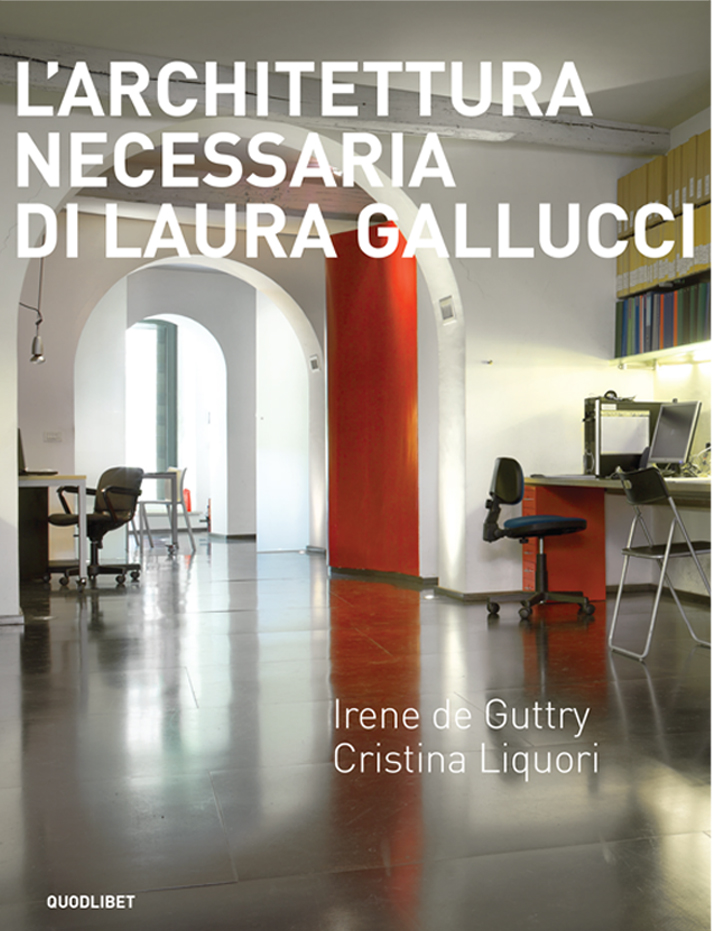 L'ARCHITETTURA NECESSARIA DI LAURA GALLUCCI, Quodlibet editor 2015
Authors
Irene de Guttry and Cristina Liquori, with essays by Maristella Casciato and Claudia Mattogno.
175 pages, 20 euro, English translation
Laura Gallucci wrote
  "I soon discovered that the opacity was in my eyes when I tried to use 'neutral' and so-called objective categories in interpreting society ... Then I tried, thanks to my militancy in the women's movement, to identify a point of view no longer neutral but linked to my 'sexual difference', which enriched the capacity for perception and creativity in designing".
The book collects writings, ironic designs and architectural projects by Laura Gallucci, with essays that frame the historical political context of Italian feminism and the making of architecture as a woman, emphasizing how the practice of "starting of myself" provides a specific approach to the project and happy relations with the client.
Laura Gallucci (Rome 1948 - Capalbio 2012) since the 70s was involved in the political commitment within the institutional Left and in housing debate. She dealt with various architectural projects, but she devoted mainly to the home design, introducing in her works brilliant and innovative solutions due to a minimalist and anticonsumist approach on space. Feminist, she investigated the relationship between woman and architecture, participating in reflection groups and collaborating with "Controspazio", "Dwf", "via Dogana", "Leggendaria" magazines.
Contents:
_ One Architectural History Book Leads to Another, by Maristella Casciato
_ A Girl of the 1970's, by Irene de Guttry and Cristina Liquori
_ Gallucci Method, by Irene de Guttry and Cristina Liquori
_ Tales from the Office and Building Site, by Irene de Guttry and Cristina Liquori
_ Repertoire, by Irene de Guttry and Cristina Liquori
_ Declining Feminism and Architecture, by Claudia Mattogno 
The authors:
Irene de Guttry, historian of the Italian decorative arts of the twentieth century,
Cristina Liquori, architect, shared the training and the office with Gallucci
Maristella Casciato is historical of modern and contemporary architecture.
Claudia Mattogno is professor of Town Planning at Sapienza in Rome.