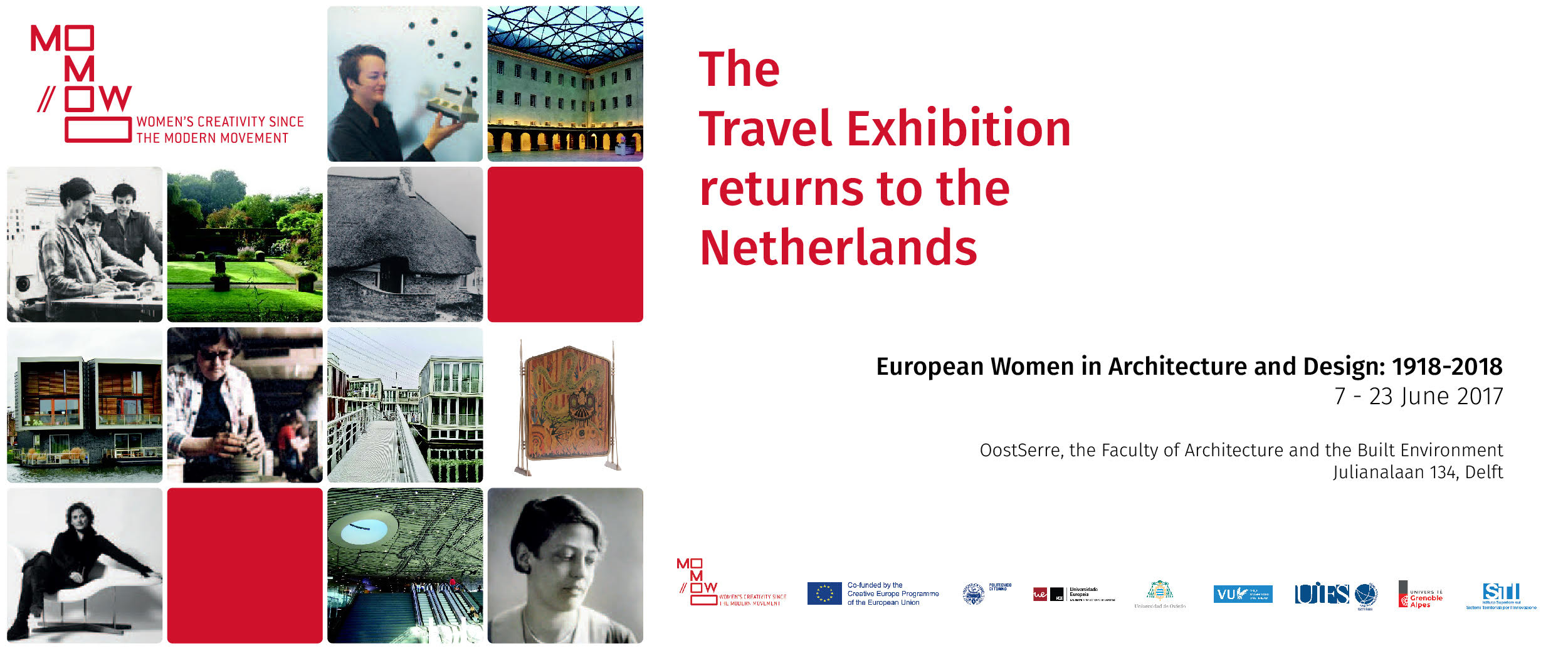 Date:
June 7th — 23rd
Place:
OostSerre, the Faculty of Architecture and the Built Environment,
Julianalaan 134, Delft
Time:
Monday - Thursday
07:00 a.m. to 22:00 p.m.
Friday
07:00 a.m. — 19:00 p.m
MoMoWo Travelling Exhibition returns to the Netherlands from 7th to 23rd of June.
Practitioners, scholars and the general public have long overlooked the contributions of women architects and designers to the architectural and design profession. An exhibition on women's creativity in these fields serves to remedy this omission.
The travelling exhibition shows a selection of 100 works including the most significant and representative examples of European architecture and design created by 100 women from the end of the First World War to the present day.
These are presented along a timeline of the last 100 years summarising the most important social, politic, and cultural achievements by women in their time.
In addition to the traveling exhibition, a small number of influential Dutch women architects are put in the spotlight, based on the history thesis research work executed by a group of students of the Faculty of Architecture and the Built Environment of the TU Delft.
Related lectures will be held on Thursday the 22nd of June:
- Denise Scott Brown will discuss her view of women in architecture during a Skype video conference at 15.00, Oost Serre. 
- Mary McLeod will give a lecture 'Le Corbusier, the New Women, and Domestic Reform' at 19.30 at The New Institute, Rotterdam.
Watch live Skype interview with Denise Scott Brown coming Thursday, 15.00 PM The Netherlands timezone. 
Click Here to watch!