MoMoWo Travelling Exhibition at Open House Torino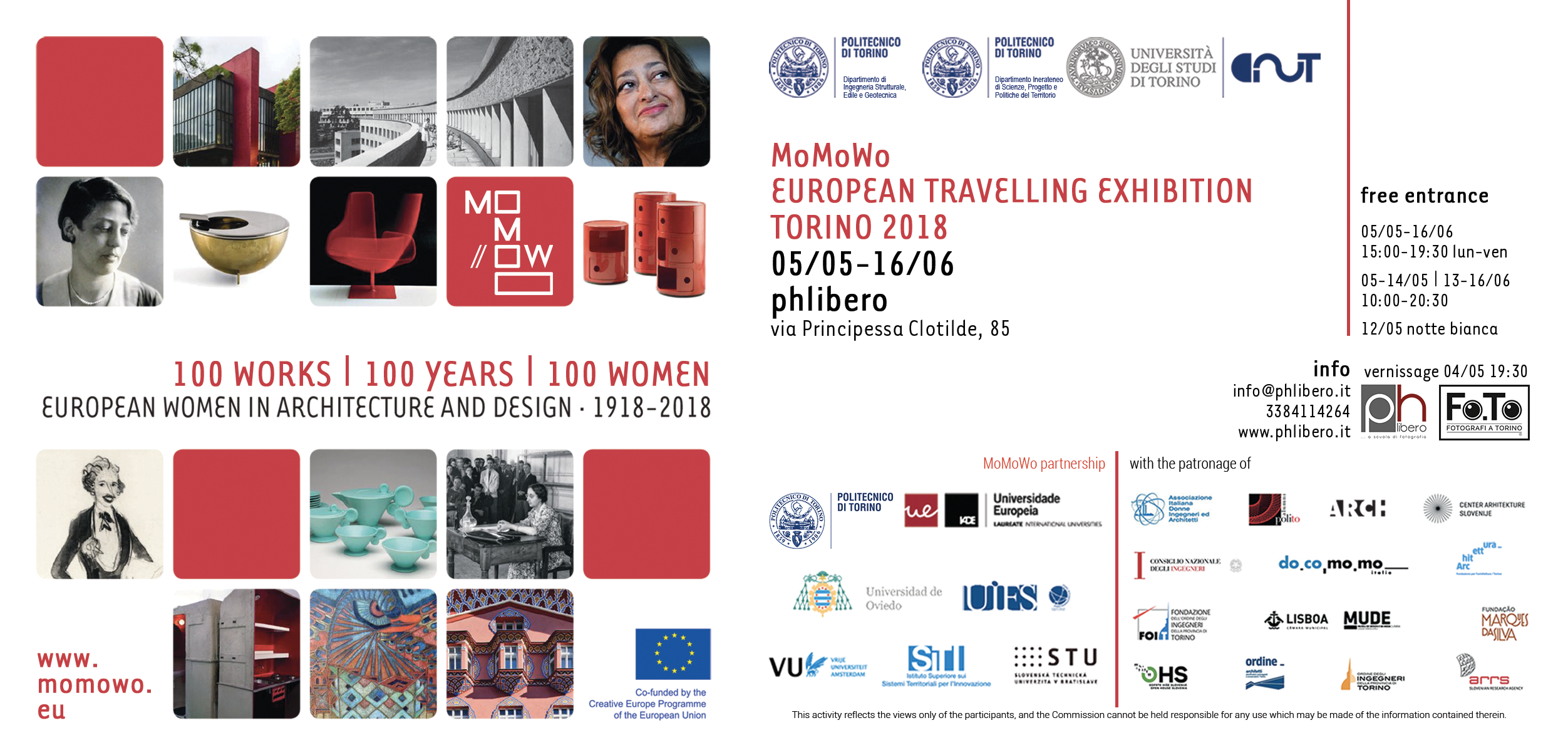 MoMoWo Travelling Exhibition Turin – Vernissage, 4 May 2018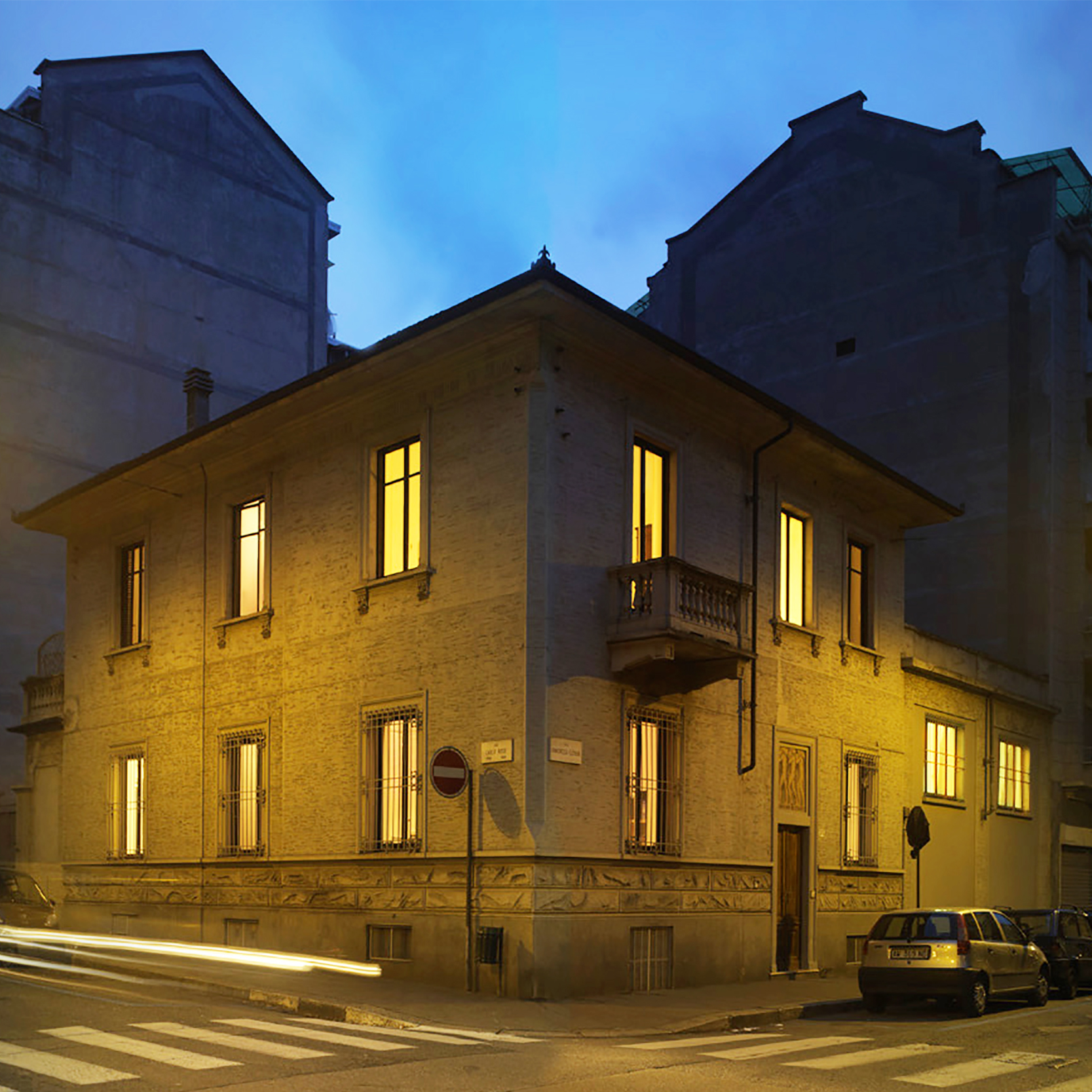 Phlibero si occupa di fotografia con mostre, corsi e shooting in sala posa. Ha sede in un basso edificio geometrico costruito negli anni trenta. Durante i giorni di Open House Torino ospiterà la mostra MoMoWo European Travelling Exhibition – Torino 2018.
Text and image taken from: https://www.openhousetorino.it/edifici/phlibero/

More info here: http://www.momowo.eu/activities/travellingexhibition/turin/
09/06 - 16/06: 31º Salone Internazionale del Libro di Torino, Lingotto Fiere, Stand MoMoWo
09/06 - 16/06: Generatrici di Paesaggio | Generators of Landscape - Six Historic and Six Contemporary Female Landscape Architects. Exhibition by La Voce delle Piante.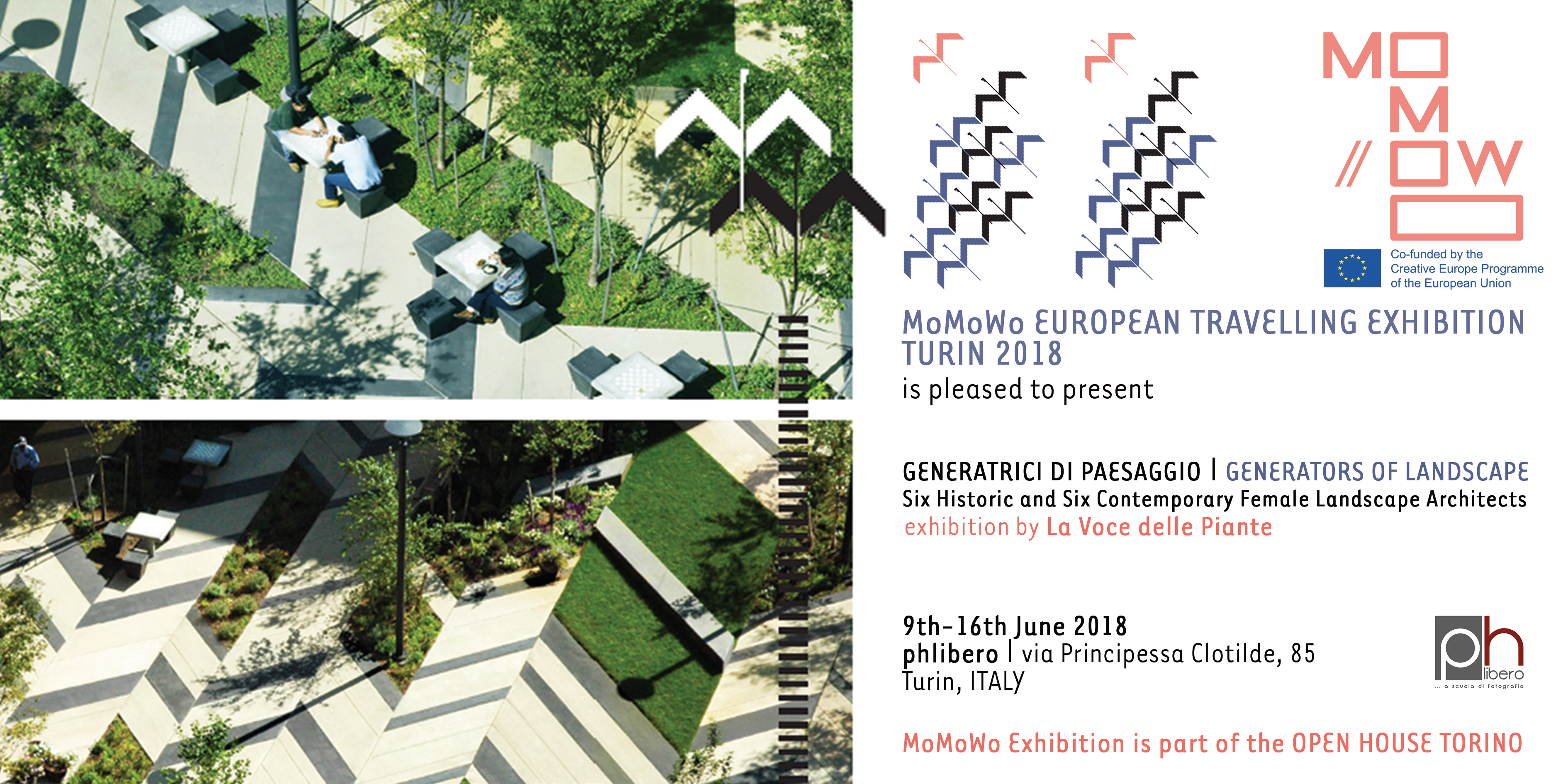 Vernissage - MoMoWo Travelling Exhibition in Turin